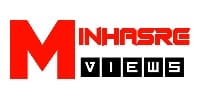 Jazz pants are an integral part of any dancer's wardrobe, and picking the right pair for your performance or practice is an important decision. After spending hundreds of hours practicing your routine, you shouldn't settle for anything less than spectacular when it comes to the clothing you will be wearing on stage. In this article we are going to outline how to pick out the perfect dancewear for your performance, and what makes a great pair of Jazz Pants.
1. The Perfect Cut
When you select any item of clothing how the item is cut, and how it fits the body is a crucial part. Snug in the thighs and waist, jazz pants flair out from the knee down, giving a look of balance and insuring comfort. Jazz pants help to give a look of symmetry, by balancing out the body. These pants are also usually tight-fitting so the audience or your dance teacher can properly see what both your hips and legs are doing throughout the dance.
2. The Perfect Fabric
Jazz pants usually come in either cotton or lycra, but like any piece of dancewear they can come in a number of different fabrics. Cotton is a fairly typically used fabric and is perfect for jazz pants because it is both lightweight and breathable. Lycra however is probably the most common fabric dancewear is made in; How to share jazz balance this is because it is extremely stretchy and comfortable. Jazz Pants can also be made in other fabrics such as Velvet and Holographic. Velvet is Rich with a deep plush texture and it is as elegant as it is soft and comfortable, perfect for giving off a noble and elegant feel. Holographic fabric is dazzling light catching experience, this fabric is perfect for stealing the show and getting the attention of the audience. Choosing the correct fabric for your jazz pants is a very important step, and don't settle for the typical Cotton or Lycra fabric option without considering velvet or holographic.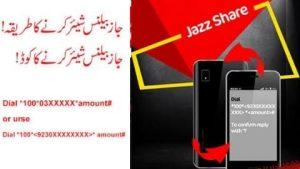 3. The Perfect Color
This is the most fun step of the process, and it's the step that people almost always have to settle on due to limited choices. Black is by far the most common color jazz pants are bought in, and for practice this is an acceptable color. However, for your performance you will want to make sure and pick the perfect color to convey the mood of your dance. An entire article could be written about how different colors affect the appearance of a dance performance. Picking the correct color for your jazz pants is something the dancer or the choreographer should do, what is the mood, the feeling you are trying to convey. When you are up onstage what emotion do you want the audience to experience from your dance, take this feeling and choose the color that matches it.
4. The Perfect Feel
No matter how good clothing looks, you want it to feel amazing as you wear it, and nowhere is this more important than when your dancing in it. Dancewear needs to be tight and snug to show the beautiful shape of your body, and the grace of your every movement. It also needs to make you feel free enough to be able to make those graceful movements. When picking out dancewear make sure to pick dancewear that is known for being comfortable, because if it doesn't feel right it could hinder your performance.